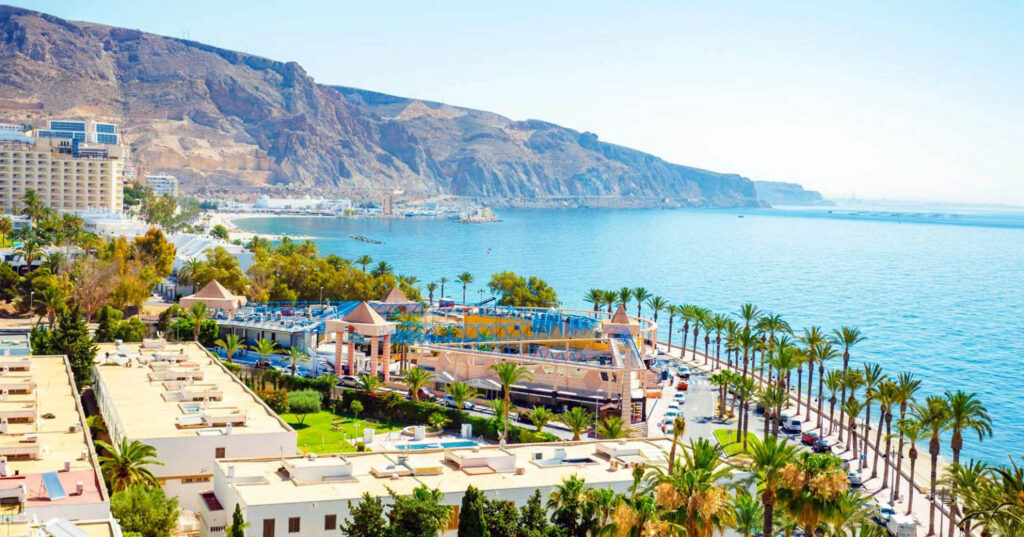 Roquetas de Mar is a coastal town located in the province of Almeria in southern Spain. Known for its stunning Mediterranean climate and golden sandy beaches, Roquetas de Mar is a popular holiday destination for those looking for a relaxing and sun-filled holiday. In addition, the town boasts a vibrant gastronomic scene offering a wide variety of delicious local dishes.
The main attraction of Roquetas de Mar is undoubtedly its sunny and warm climate all year round. Visitors can enjoy the beach at any time of the year, thanks to the mild Mediterranean temperatures. The beach of Roquetas de Mar is one of the longest and most beautiful in the region, and has a great variety of services, such as sun loungers, beach umbrellas, beach bars, etc. In addition, there are many other beaches nearby, such as Las Salinas beach, Aguadulce beach or La Bajadilla beach, which are just as spectacular and perfect for sunbathing and enjoying the crystal clear water.
As well as sun and beach, Roquetas de Mar has a wide variety of restaurants and bars offering a wide selection of local and international dishes. The cuisine of Almeria is known for its variety and richness of flavours, and Roquetas de Mar is no exception. Popular dishes include Andalusian gazpacho, roasted pepper salad, Galician-style octopus, anchovies in vinegar, rice with lobster and fried fish. The city is also famous for its tapas, which are served free with every drink ordered in many bars.
Another highlight of Roquetas de Mar's gastronomy is its proximity to the sea, which means that seafood is an important part of the local diet. Visitors can enjoy fresh Mediterranean fish in many restaurants, as well as other traditional dishes such as paella, salmorejo and pescaíto frito (fried fish). In Roquetas de Mar, you will also find a wide selection of local wines, including the Denominación de Origen Almería, which has a wide variety of high quality red, white and rosé wines.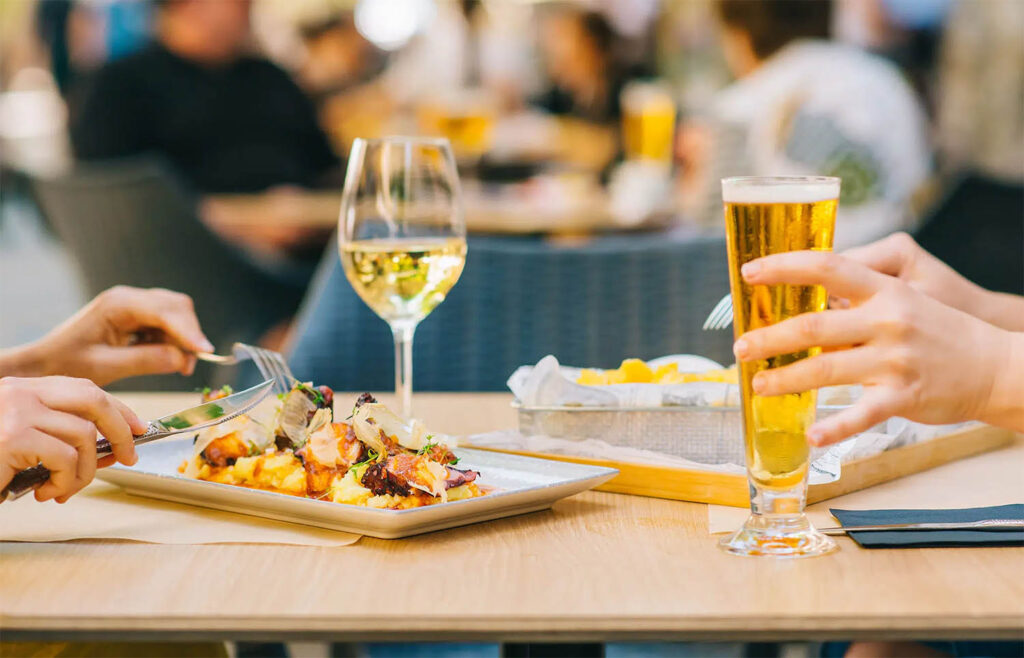 Roquetas de Mar is a perfect holiday destination for those looking to enjoy the sun and beach in a relaxed and friendly environment. In addition, the town has an excellent gastronomic offer that includes local dishes and international cuisine, so there will be no shortage of options to satisfy the appetite of all visitors. Without a doubt, Roquetas de Mar is an ideal place for an unforgettable holiday.