The Tabernas Desert is a unique place in the world. It was formed some 15 million years ago due to tectonic activity in the area. It is a place with an arid climate and scarce water, which makes its flora and fauna very unique. In the past, the desert was inhabited by pastoralists and farmers who made the most of the few resources available. However, from the 1960s onwards, the desert began to be used as a backdrop for film shoots.
Since the 1960s, the Tabernas Desert has been used as a backdrop for a large number of film productions. The aridity of the place and its desert landscapes have made it possible to recreate the atmosphere of the American Wild West. The first films shot here were spaghetti westerns, cowboy movies that were filmed in Italy and Spain. Among the most famous were "For a Fistful of Dollars" (1964), "The Good, the Bad and the Ugly" (1966) and "Till It's Time" (1968).
In addition to westerns, it has also been the setting for other notable film productions, such as "Lawrence of Arabia" (1962), "Indiana Jones and the Last Crusade" (1989) and "Conan the Barbarian" (1982).
Its uniqueness and natural beauty have made it a reference point for film studios around the world. Moreover, its importance has transcended the world of cinema, as it has become a tourist attraction of great interest for travellers who want to learn about the history of the place and see its unique landscapes.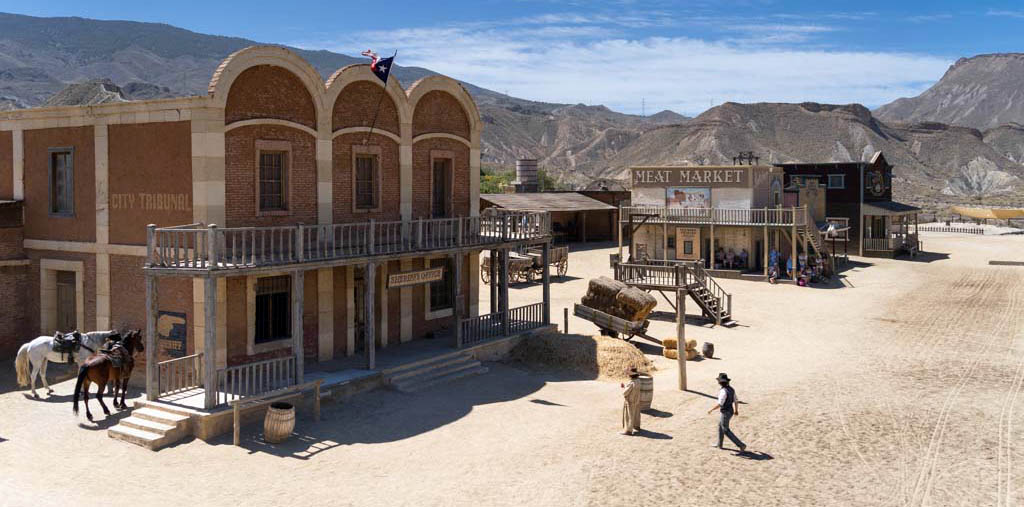 Theme park
Mini Hollywood is a theme park located in the heart of the Tabernas Desert. It is located in the same place where some of the most famous films of the spaghetti western genre were shot in the 1960s.
The theme park offers a unique experience for visitors, allowing them to immerse themselves in the world of Wild West cinema. Mini Hollywood features different themed areas, replicas of buildings and sets used in the films, as well as other objects and decorations that were used in the filming. Visitors can stroll through the Indian village, the fort, visit the jail and the bank, or enjoy a drink in the saloon. The park also offers live cowboy and gun shows and wagon rides through the desert.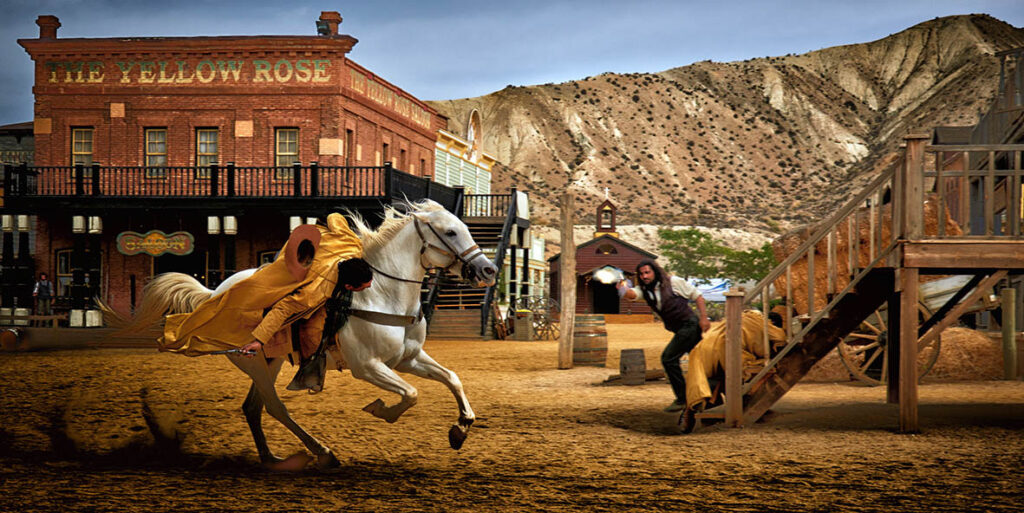 There is also a menagerie of animals that were used in the films, such as horses, donkeys and cows. Visitors can see them up close and enjoy the experience of being in an authentic Wild West setting.